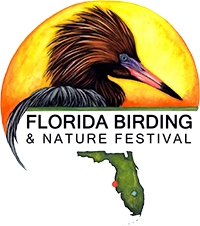 Florida Birding and Nature Festival from Oct. 15-17
Come by our booth!
Florida Birding and Nature Festival has expert seminars through Zoom, in person Field trips, Expo under the TECO Manatee Center in Apollo Beach, and Keynote speakers Craig Pittman on Cat Tales and  Clay Taylor from Swarovski Optiks in an open air venue at the TECO Energy Conservation Center south of the Manatee Center.
If you haven't signed up, you should.  There are great things happening every day!  Friends will be there with our display.
Visit https://www.floridabirdingandnaturefestival.org/  for more details.
---
Discover the Island celebrating October 23-24!
Check out the details to visit Egmont Key and participate in discovering the island!
---
Closings or Cancellations of Talks, Field Trips, and Volunteer Opportunities
The U.S. Fish and Wildlife Service (USFWS) has closed the Guardhouse to visitation until further notice. Reopening the Guardhouse to be determined.
All planned events are cancelled until further notice.
We will update you on upcoming events depending on the ongoing COVID-19 situation.
---
Board Meetings
Board/planning meetings are held the 2nd Monday of each month and are conducted via Zoom.
"The more clearly we can focus our attention on the wonders and realities of the universe about us, the less taste we shall have for destruction."
Quote
Donna, I enjoy your contributions and all your doing to make my life better!
Quote